Our Parish choir singing at Sherborne Abbey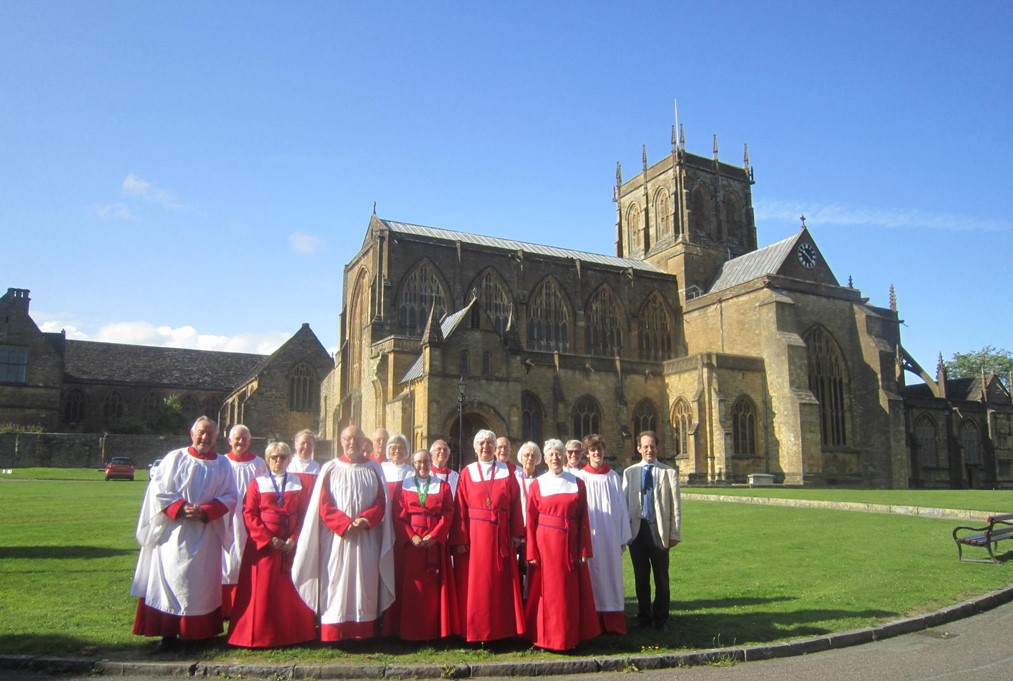 The weekend of 22-23 July saw our Parish choir of engaged in a visit to the delightful location of Sherborne Abbey, at the invitation of the Director of Music, Jamie Henderson. We sang the main Sunday morning Eucharist to music by William Byrd and Noel Rawsthorne, with the anthem 'Thou wilt keep him in perfect peace' by Samuel Sebastian Wesley.
Evensongs on the Saturday and Sunday afternoons were attended by a goodly local congregation and some half dozen Uppingham supporters. The Saturday Evensong celebrated the life of Mary Magdalene, the music including Byrd's Short setting, responses by Ayleward, and the anthem 'Open thy gates' – an apt poem for the day by the 17th-century cleric Robert Herrick – set to music by Julius
Harrison. Then on the Sunday afternoon we sang John Stainer's Bb setting and the anthem 'Insanae et vanae curae' by Haydn.
The organist was Peter Clements, who is leaving Uppingham School this summer to take up the post of Director of Music at St Edward's School, Oxford. We bade him a fond farewell over Sunday lunch in an excellent Italian restaurant close by the Abbey. Oliver Clements, too, contributed to the organ playing at the Evensongs. From the singers' contributions to the lunch bill we were happily able to make a surplus of £70, which we have donated as a Patronal Pledge.